Bit demand will continue to grow, promising new technologies are appearing, and new applications open new opportunities
Memory technology is a key enabler to support the digital transformation driven by global megatrends such as the internet of things (IoT) for connected, smart or wearable electronics, artificial intelligence (AI) / machine learning (ML), and data centers. The demand for memory chips, while decreasing in the short term due to the current over-supply on the memory market, will continue to grow in the mid-to-long term, as investments are going on to meet the requirements of the AI/ML, big data and metaverse industries.
Challenges for memory technology
Higher data storage density (scaling), bandwidth capability (speed), power management (energy consumption) and cost are critical factors that drive current memory technology developments. There are currently two main approaches to address these challenges: advanced packaging and memory engineering.
In standard data handling architectures, data is transferred between processing units and memory.  This causes performance loss in terms of speed and energy, and these issues worsen with the data quantity required for new applications (big data, AI/ML, etc.). To address the so-called "memory bottleneck", new solutions aim to bring the data processing unit and memory unit closer to one another. In advanced packaging, innovative integration of memory and processing units greatly improve the chip performance and allow ultra-high computing power and ultra-low power consumption. Several competing memory packaging approaches are being explored. High-bandwidth memory (HBM) leverages 3D-stacking of memory dies using through-silicon vias (TSVs). At the same time, the R&D on hybrid bonding is carried out to vertically connect die-to-wafer (D2W) or wafer-to-wafer (W2W) via closely spaced copper pads. Major memory manufacturers have R&D activities on such a wafer-to-wafer stacking approach and significant technical challenges still need to be addressed. Another possibility to improve performance is to process data within the memory device. In this context, emerging non-volatile memories (NVM) are intensively investigated as they can enable "in-memory computing". Also appreciated for more standard low-power applications, additional challenges lay ahead for these new memory technologies to gain larger market shares. Scaling to smaller nodes is key to achieving higher density memory, thus major semiconductor players regularly disclose inventive ways of manufacturing those devices to secure a smaller footprint. Finally, as emerging NVM are based on new structures and new materials, more work is needed to optimize them and harness the full potential of that promising technology.
KnowMade's purpose
At KnowMade, we investigate and monitor patents and scientific literature to keep track of the semiconductor memory technology and ecosystem evolutions, with a close eye on new technology developments and applications such as emerging non-volatile memories (NVM), high-performance computing (HPC) and artificial intelligence (AI) / machine learning (ML). Our patent landscape analyses aim to provide the big picture of what is going on in the memory field, and a comprehensive view of what the technological and competitive landscape could look like in the next few years. We can provide a tailored analysis or monitoring service designed according to your needs to dive into specific memory technologies and/or companies, and to follow, on a monthly or quarterly basis, IP and R&D activities all year around. We are able to carry out prior-art searches for either patentability or invalidation projects, technical reviews, identify critical patents, perform freedom-to-operate (FTO) analysis to evaluate the IP risks, and conduct evidence-of-use searches (patent-to-product mapping) for your patent enforcement/licensing campaign.
Our memory device expertise includes static random access memory (SRAM), dynamic random access memory (DRAM, 3D DRAM), flash memory (planar, 3D NAND), emerging NVM, phase change memory (PCRAM or PCM), resistive switching random access memory (RRAM or ReRAM), oxide resistive random access memory (OxRRAM), conductive bridge random access memory (CBRAM), 3D XPoint, memristor, crossbar architecture, magnetoresistive random access memory (MRAM, SOT-MRAM, STT-MRAM), ferroelectric random access memory (FRAM, FeRAM), ferroelectric field-effect transistors (FeFET), 2D materials-based memory, synaptic transistors, selectors (transistor, ovonic threshold switching OTS), etc.
---
Latest reports on memory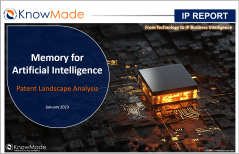 Are there specific memory technologies claimed in patents that are more suitable than others for artificial intelligence/machine learning (AI/ML) applications? Who are the key patent
[...]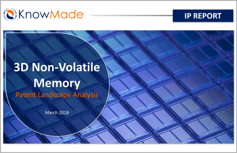 The 3D Non-Volatile Memory field is changing fast. How the Chinese players can find a place in a crowded space? Publication March 2018 Download Flyer
[...]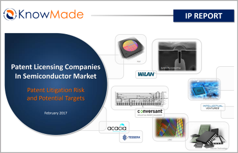 The semiconductor industry has all the attributes that appeal to patent licensing companies (PLCs): Are you in their sights? Publication February 2017 Download Flyer Download
[...]
Patent monitors on various semiconductor technologies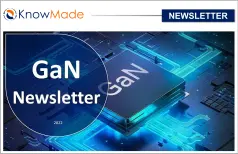 Every month, the GaN newsletter provides you with a selection of the latest scientific publications, patent applications and news related to III-Nitride semiconductors (GaN, AlN,
[...]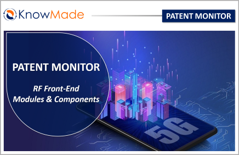 Get updated data on RF front-end module patent activity: new patents, patents expired or abandoned, latest patent transfers and patent litigation. Need more information? Contact us
[...]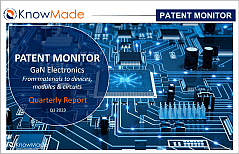 Get updated data on GaN-related patent activity for RF & Power electronics: new patents, patents expired or abandoned, latest patent transfers and patent litigation. Need
[...]
Latest insights on memory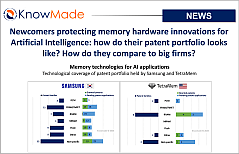 SOPHIA ANTIPOLIS, France – June 06, 2023 │ Since 2015, the number of new inventions for artificial intelligence applications focused on memory hardware has been
[...]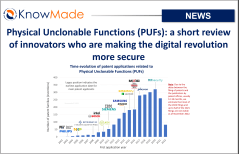 SOPHIA ANTIPOLIS, France - December 19, 2022 │ The need for a strong security and authentication solution for the connected world creates new opportunities for
[...]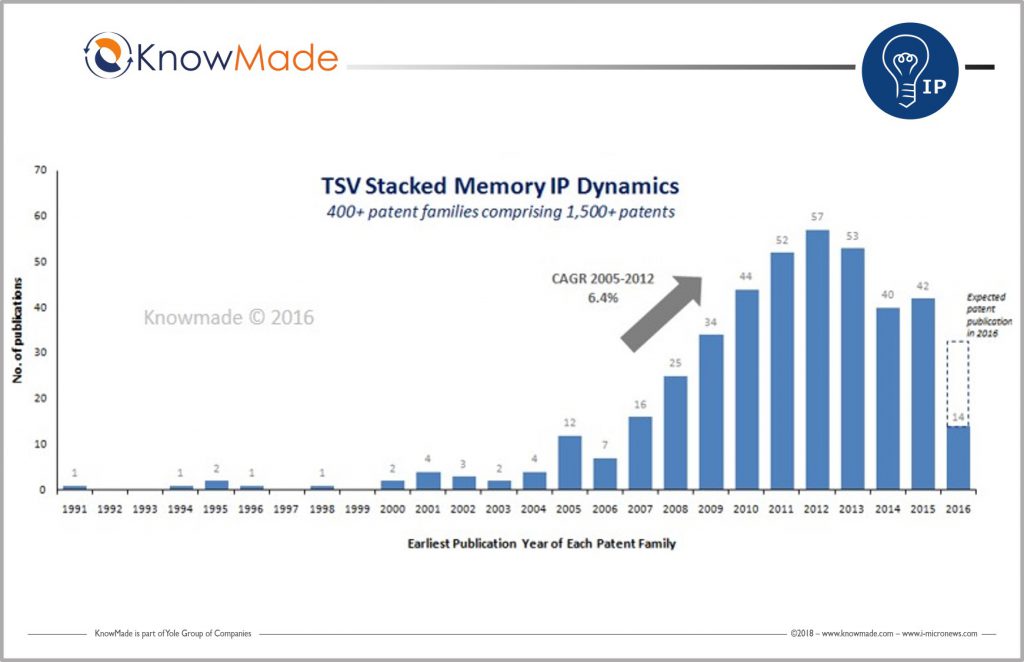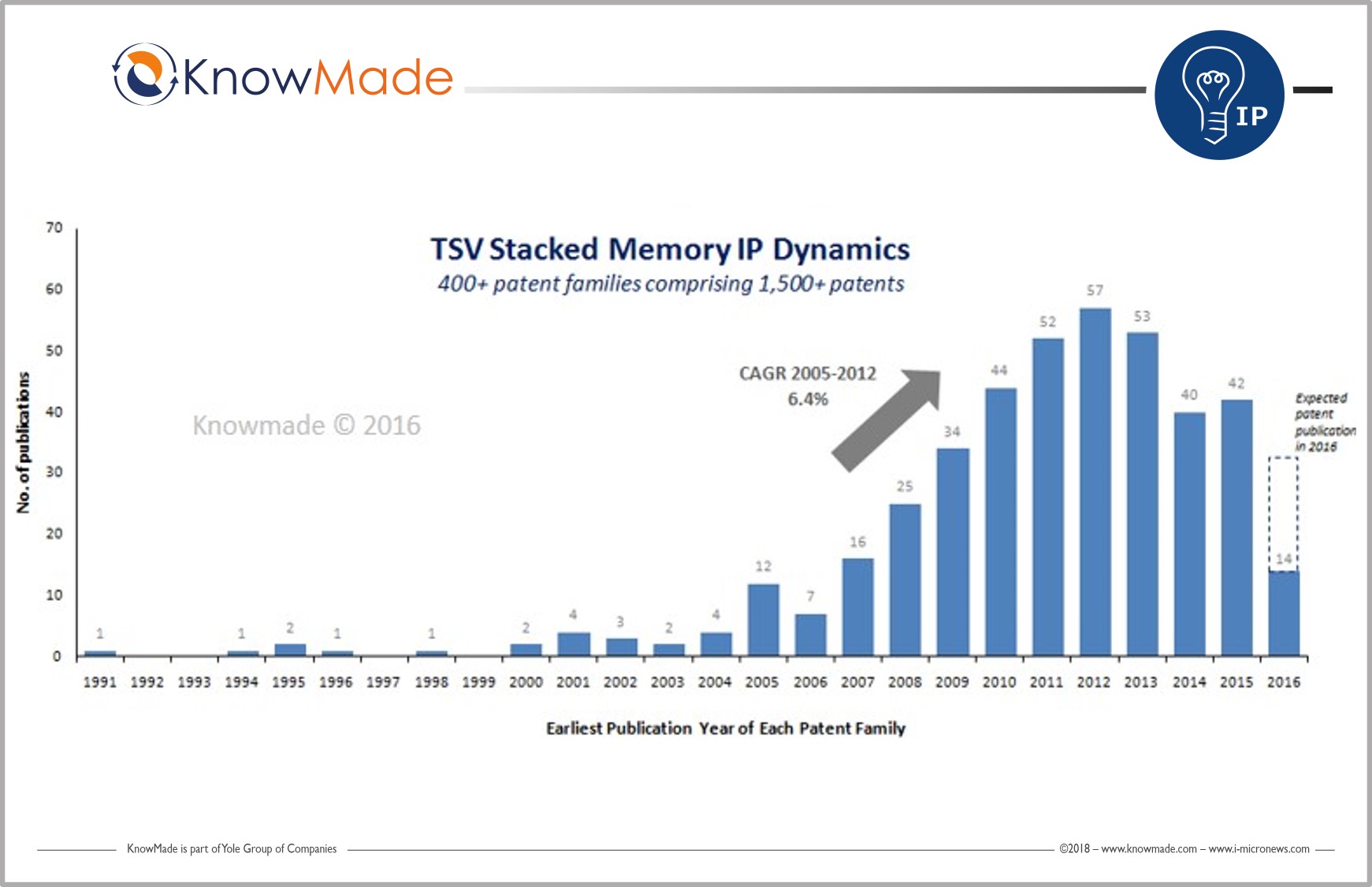 SOPHIA ANTIPOLIS, France – January 12, 2017| 3D is becoming a key technology platform for increase integration, either for heterogeneous integration (like for MEMS and
[...]