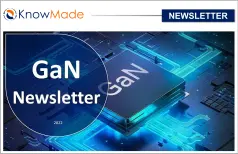 Every month, the GaN newsletter provides you with a selection of the latest scientific publications, patent applications and news related to III-Nitride semiconductors (GaN, AlN, InN and alloys) for optoelectronic and electronic applications (power, RF, LED, laser, photonics, etc.). Subscribe to receive our semiconductor newsletter.
Our semiconductor newsletter's Key Features
The GaN newsletter provides your organization with two products:
A monthly newsletter (PDF format) covering GaN optoelectronic and electronic scientific publications, the latest news from the GaN industry, and a selection of new stand-out patent applications related to GaN.
A database (Excel format) updated monthly that covers all GaN scientific publications (optoelectronics, electronics, MEMS & sensors, PV & energy harvesting, nano-objects, non-polar & semi-polar, fundamental & materials) and all the news from the GaN industry.
If you are interested in monitoring all new GaN patent applications, they can be included and categorized in the database for an additional cost.
In both products, the information is well categorized between optoelectronics, electronics, and other applications. This categorization makes it easy for you to focus on your areas of interest.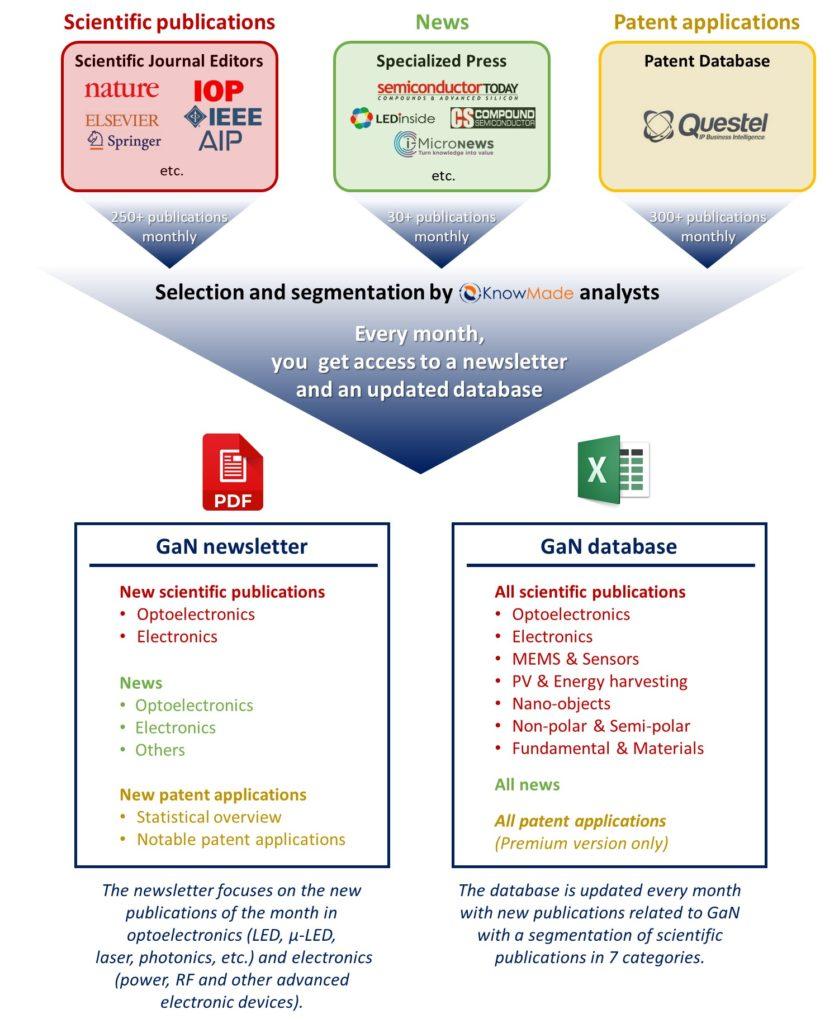 Why you should subscribe
Time is money. Don't waste it in searching multiple scientific databases and sorting hundreds of articles every month. Focus on the content.
Knowledge is power. Be aware of the latest R&D activities of your competitors and their roadmap. Have a deeper understanding of your competitive landscape (the new players, the collaborations, the technology transfers).
Opportunity is everywhere. Find out new partners and potential customers in your ecosystem. Identify and invest in the technologies for tomorrow.
* Under multi-user license, the GaN newsletter can be shared with the employees of the company purchasing the newsletter. Subsidiaries and joint ventures are excluded.
If you need a quote to issue a purchase order, please use our contact page or email address contact@knowmade.fr.