Power management and energy storage are becoming key sectors of many mass market. Indeed, the mutation of the automotive industry toward electric vehicles pushes the players to develop new solutions to address the new challenges and requirements. To keep track of these evolutions, Knowmade follows and analyzes the developments in power electronics and battery industries. Today Knowmade has performed many studies that allow to understand the market and IP evolution of every link of the value chain from materials and devices to packages and systems.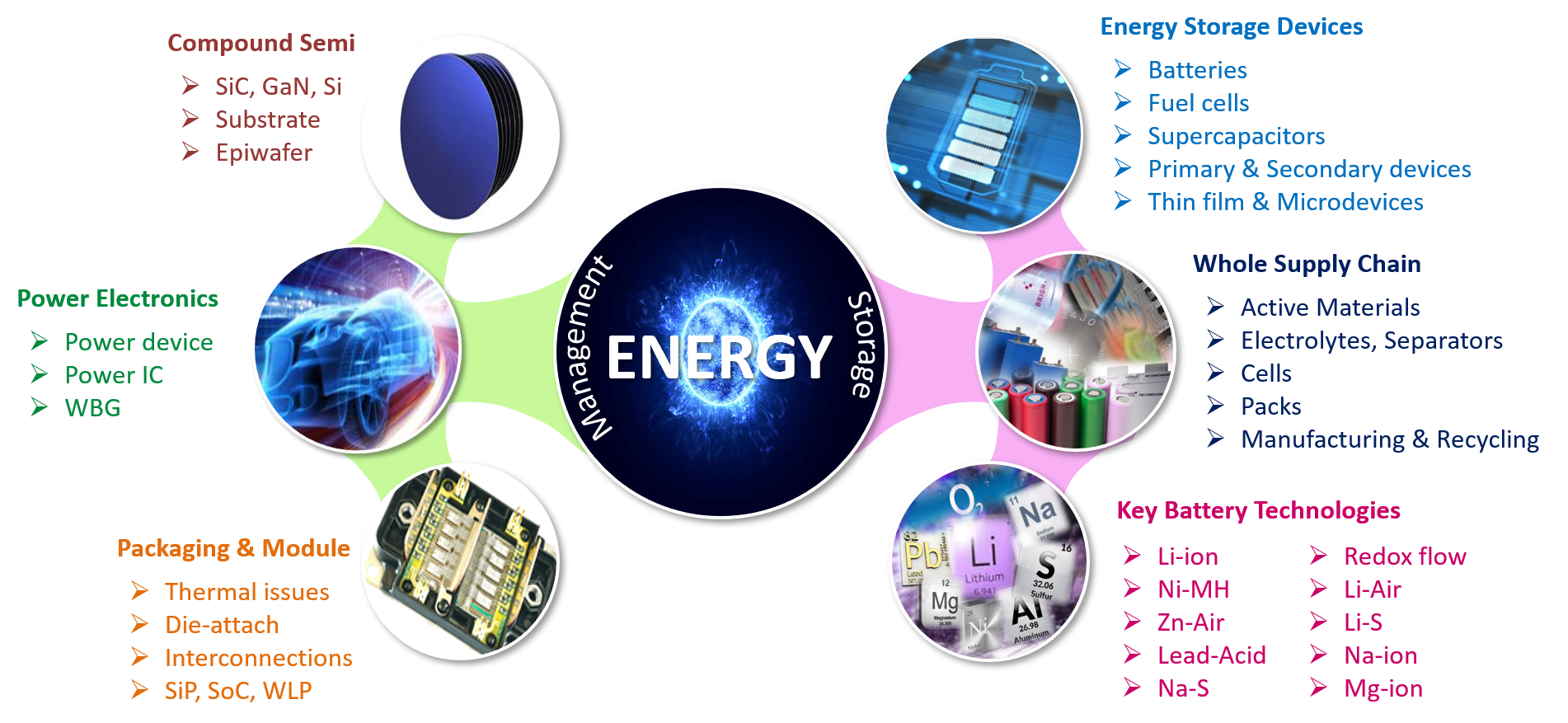 ---
Latest reports on Power & Battery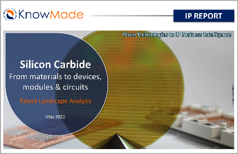 Figure out the IP strategy of main players and newcomers in the emerging SiC ecosystem. A vertically-integrated innovation strategy combined with a
[...]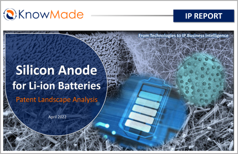 How have industry leaders and start-ups positioned their pawns to address the glorious potential of silicon anode-based Li-ion batteries? Publication April 2022
[...]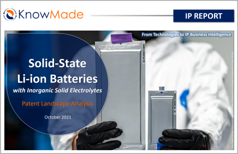 Japanese companies have dominated the patent landscape, but the last 3 years have seen an explosion in Chinese patenting activity, while automakers
[...]
---
Patent Monitors on Power & Battery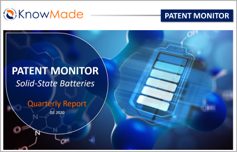 Get up-to-date data on solid-state battery patent activity: new patents, expired or abandoned patents, latest patent transfers and patent litigation. Need more information? Contact us Download
[...]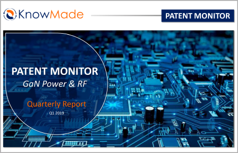 Get updated data on GaN-related patent activity for RF & Power electronics: new patents, patents expired or abandoned, latest patent transfers and patent litigation. Need
[...]
---
Latest news on Power & Battery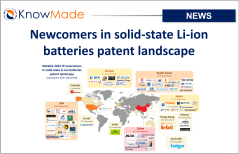 SOPHIA ANTIPOLIS, France – March 20, 2023 │ Solid-state lithium battery news: Through KnowMade's comprehensive patent landscape analysis, discover who entered the solid-state Li-ion batteries
[...]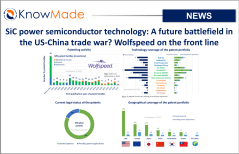 SOPHIA ANTIPOLIS, France – January 26, 2023 │KnowMade explains the critical role of intellectual property (IP) in the next decade of the power SiC market.
[...]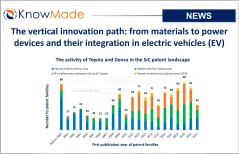 SOPHIA ANTIPOLIS, France – August 02, 2022 │ The French patent analysis firm KnowMade is launching a series on Toyota's patent activity – stay tuned
[...]